Diwali 2016 – Top 20 Diwali SMS for WhatsApp and Facebook
Diwali, the festival of light, greatly signifies the victory of light over darkness and good over the evil. Falling on October 30 this year, it is one of the most important festivals of India and brings people together through holy worships all around the country. People decorate their roof-tops with all kind of lights, offering sweets along with their greetings to each other.
Houses are renovated and cleaned while Rangoli decorations adds even more colors to the lives. Even if your loved ones are away, no need to worry about sharing your feelings with them as Maxabout SMS brings you 20 heart touching SMS & Greetings for the auspicious festival of Diwali, expressing your love and care for their best of health and spirits.
Diwali 2016 – Top 20 Diwali SMS for WhatsApp and Facebook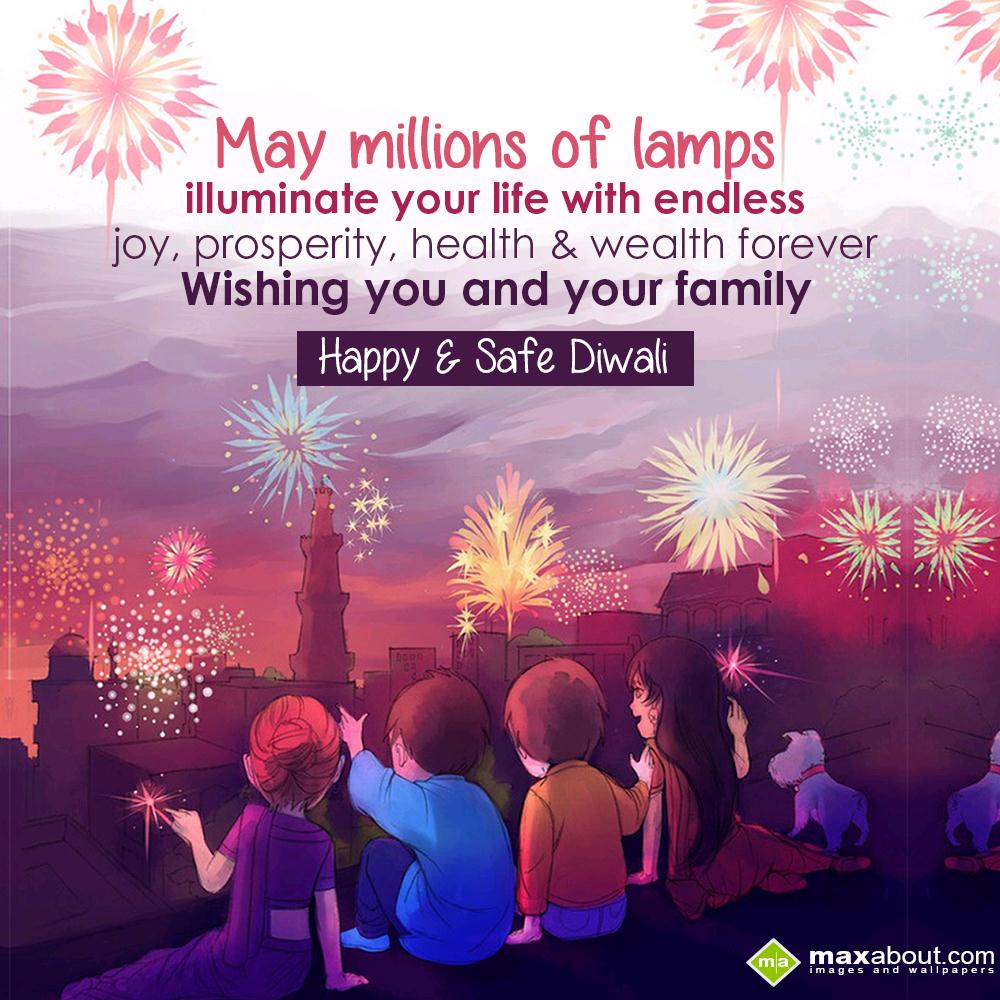 May millions of lamps
illuminate your life with endless
joy, prosperity, health & wealth forever
Wishing you and your family
Happy & Safe Diwali 2016!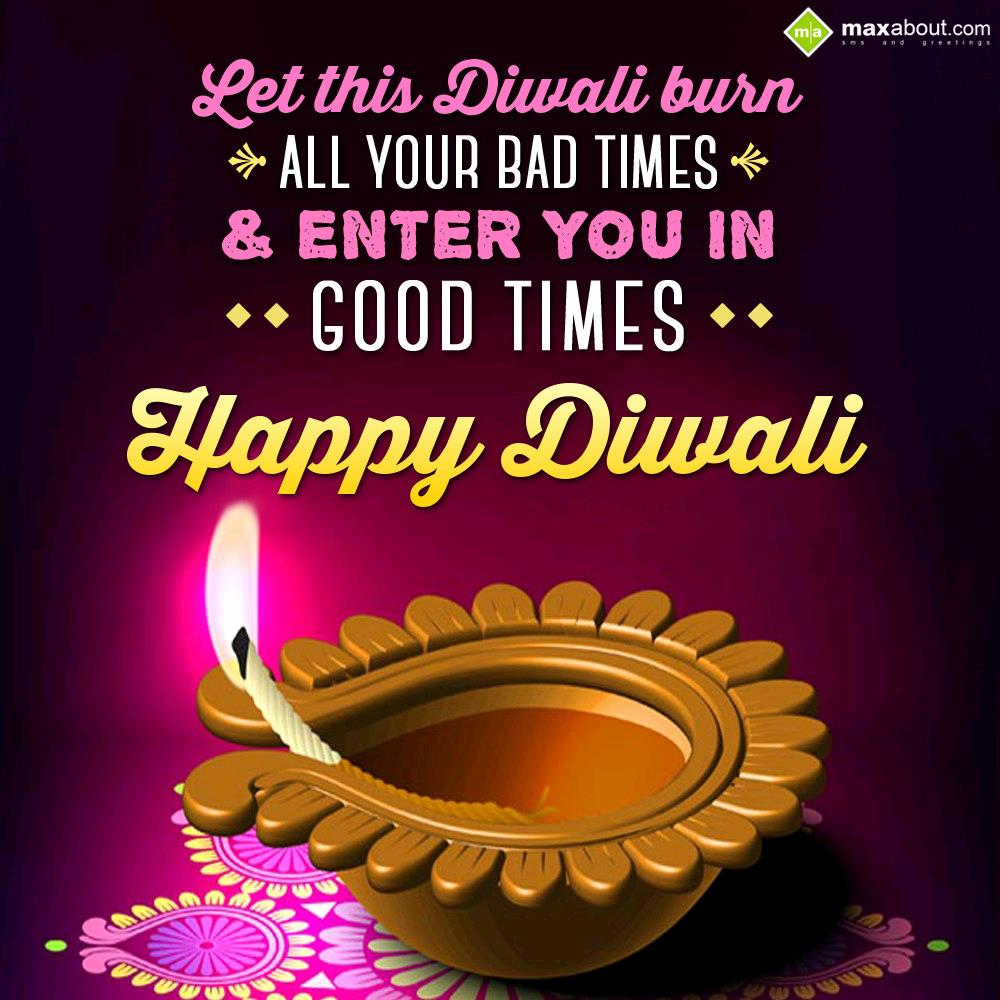 Let this Diwali burn all your bad
times and enter you in good times.
Happy Diwali 2016!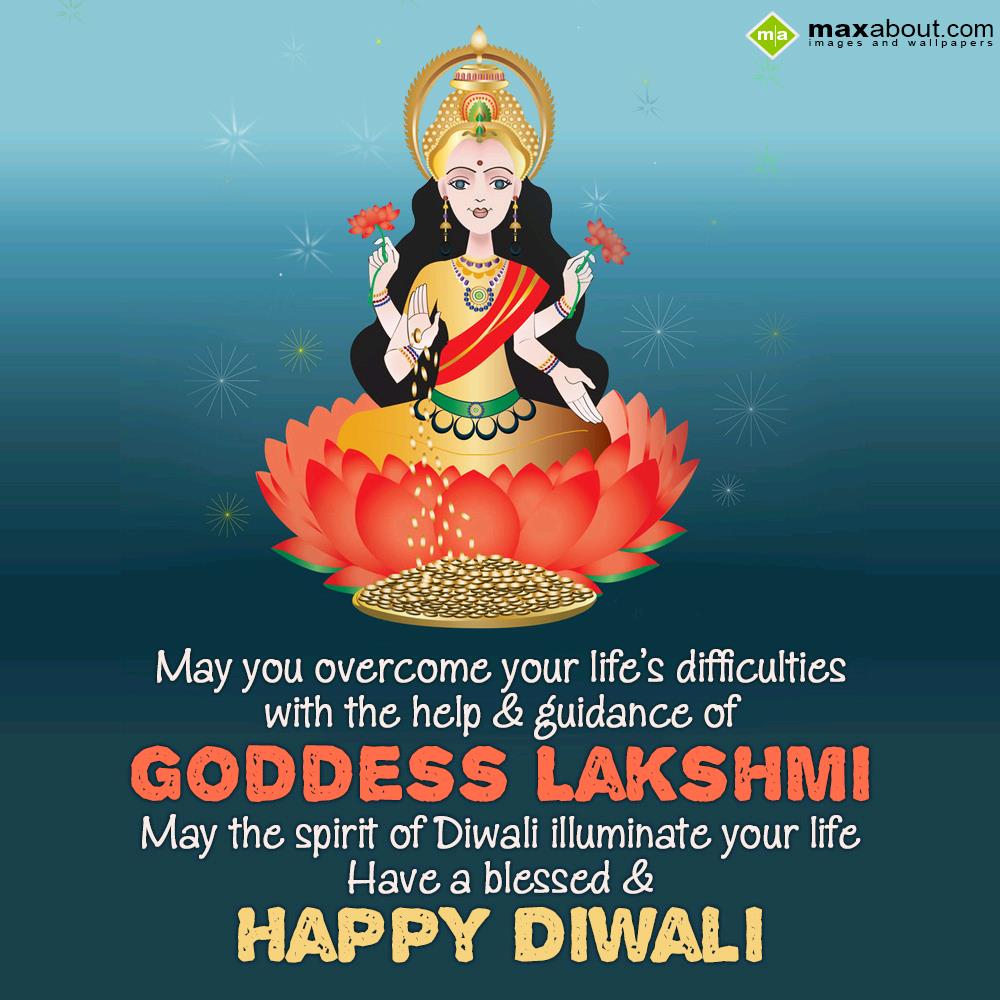 May you overcome your life difficulties
with the help and guide of 'Goddess Lakshmi',
may the spirit of Diwali illuminate your life.
Have a Blessed and Happy Diwali 2016..!!!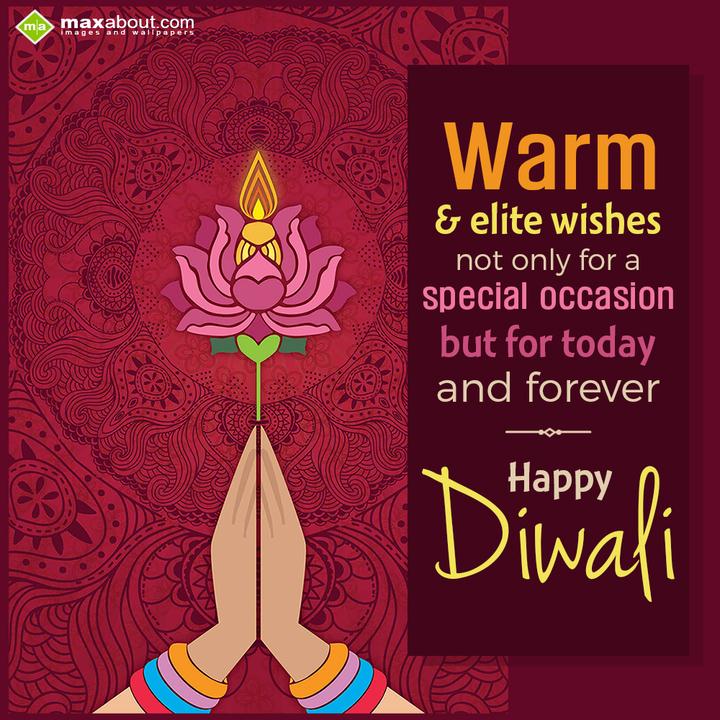 Warm & elite wishes not only for a special occasion but for today and forever…
Happy Diwali!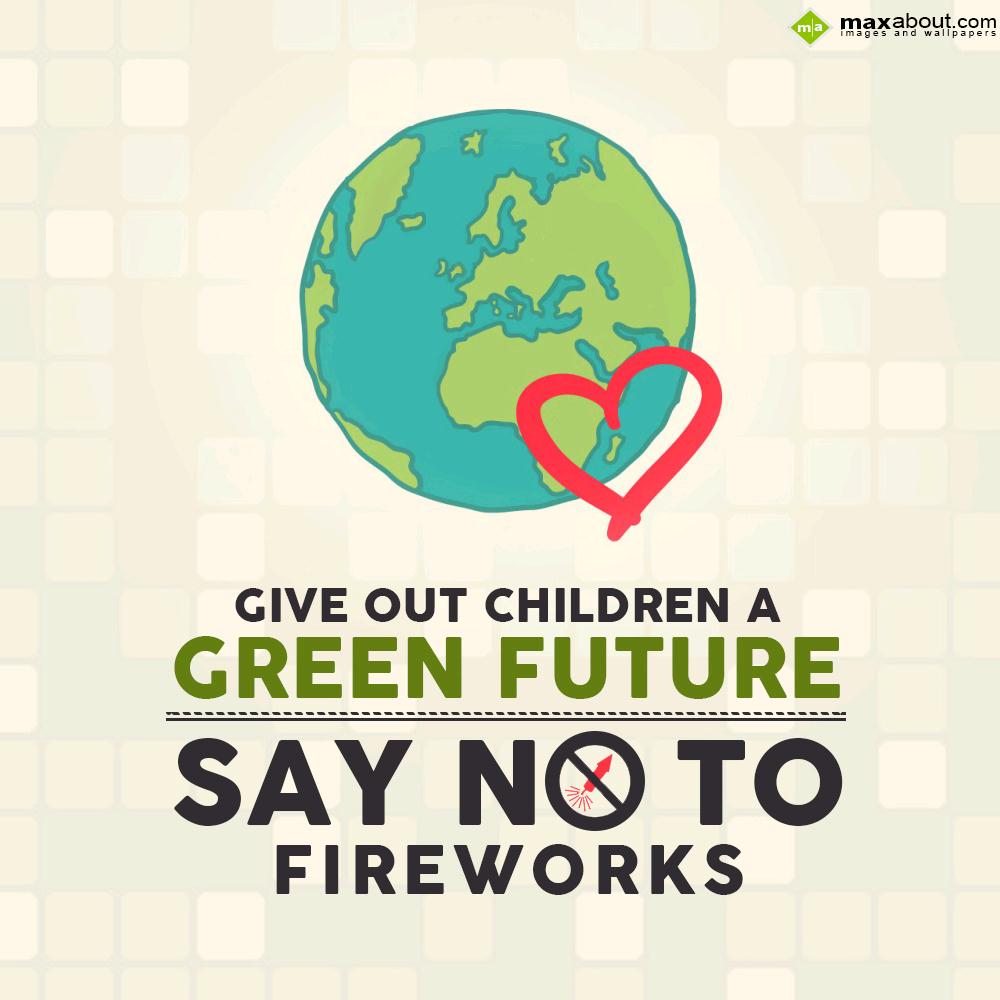 GIVE OUT CHILDREN A
GREEN FUTURE
SAY NO TO
FIREWORKS
HAPPY DIWALI 2016!
Rejoice on this blessed occasion,
By spreading joy with your friends and loved ones.
Happy Diwali!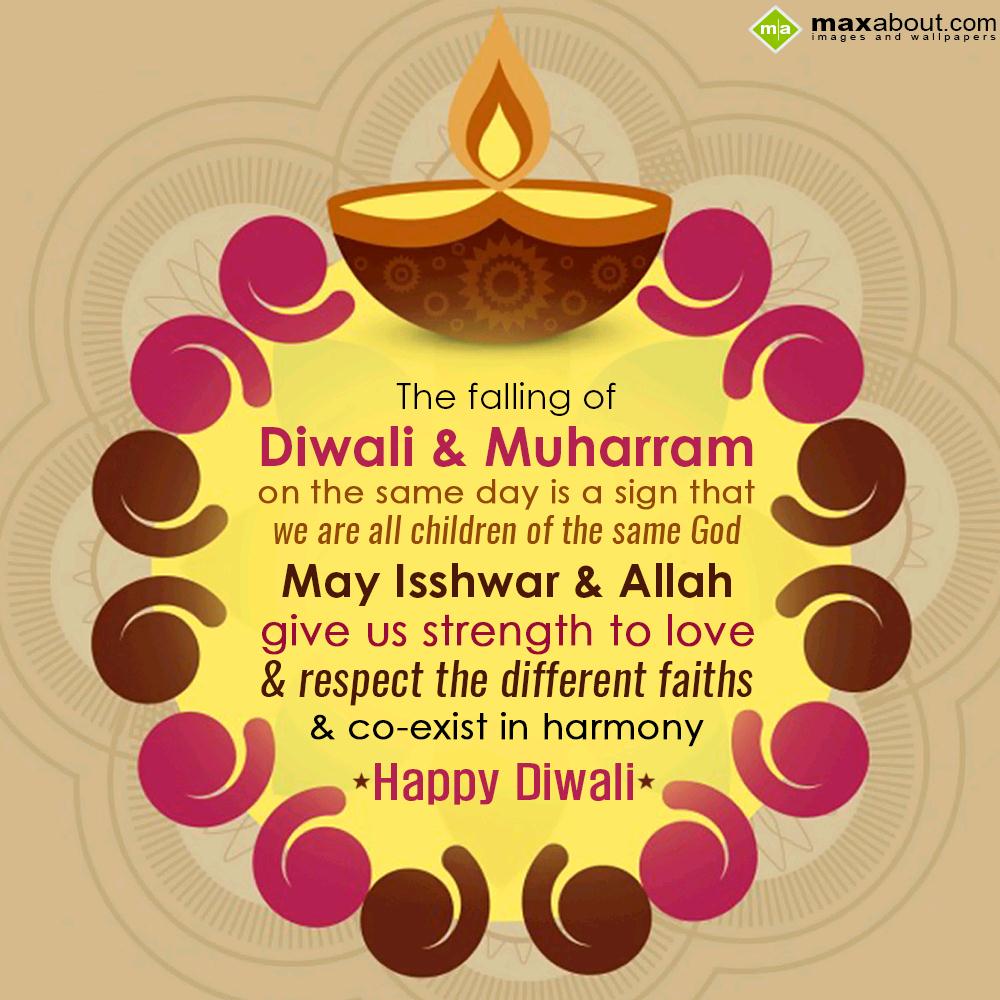 The falling of Diwali and Muharram on the same day
is a sign that we are all children if the same God.
May Isshwar and Allah give us strength to love and
respect the different faiths and co-exist in harmony!
Happy Diwali to you and your family!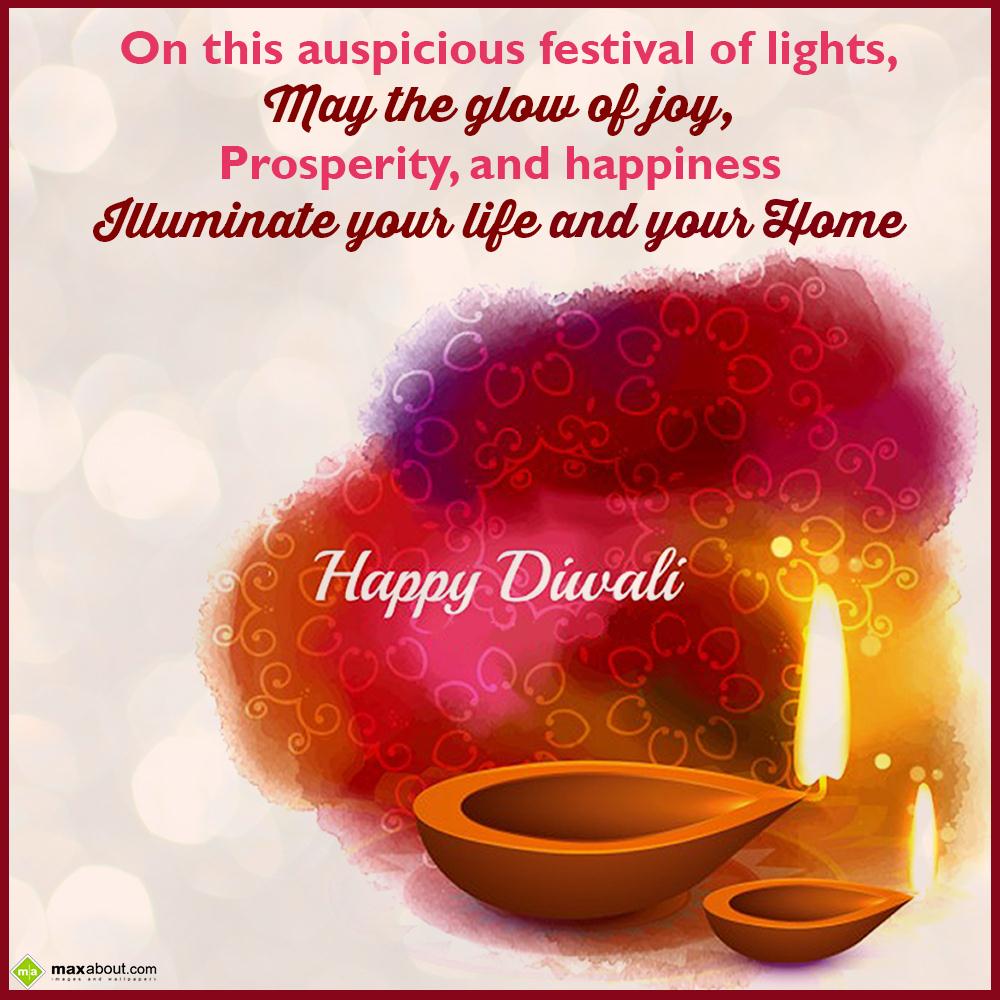 On this auspicious festival of lights,
May the glow of Joy,
Prosperity and  Happiness,
Illuminate your life and your home.
Wishing you a Happy Diwali 2016!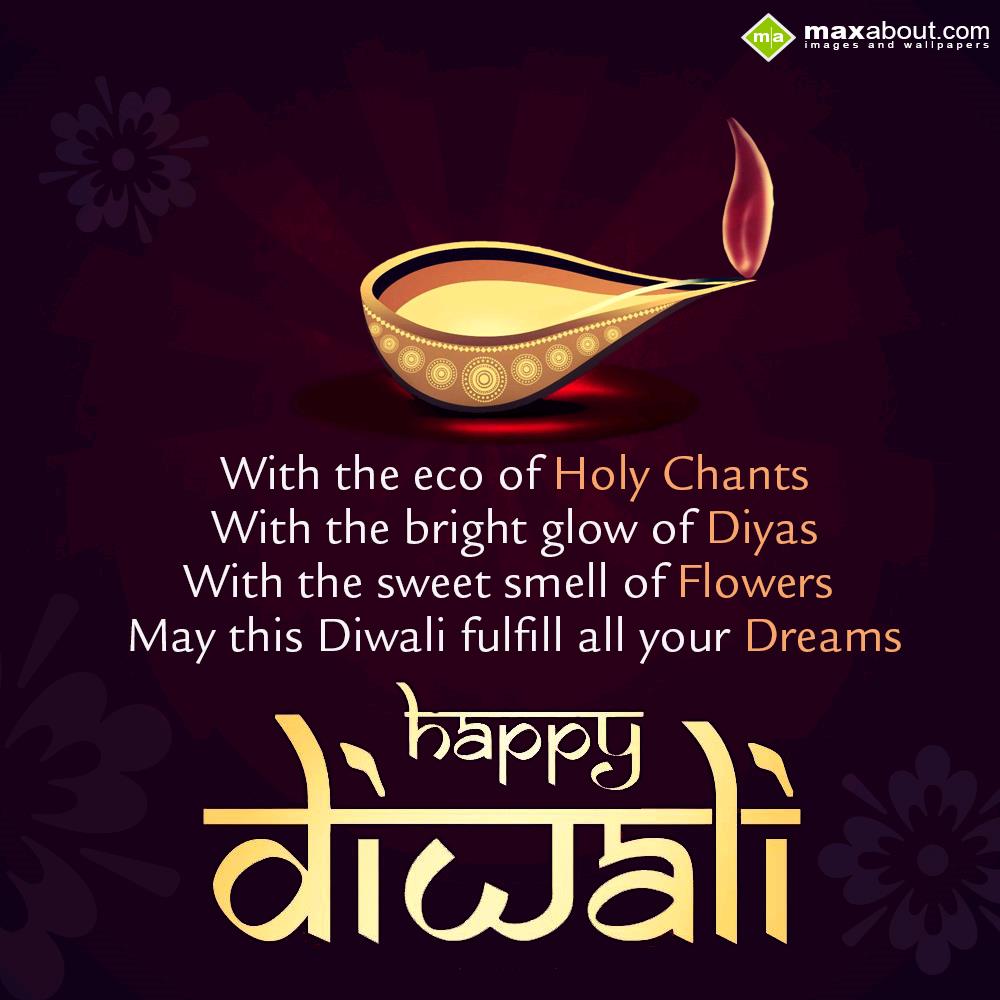 With the eco of holy chants,
with the bright glow of diyas,
with the sweet smell of flowers,
may this diwali fulfill all your dreams.
Happy Diwali..!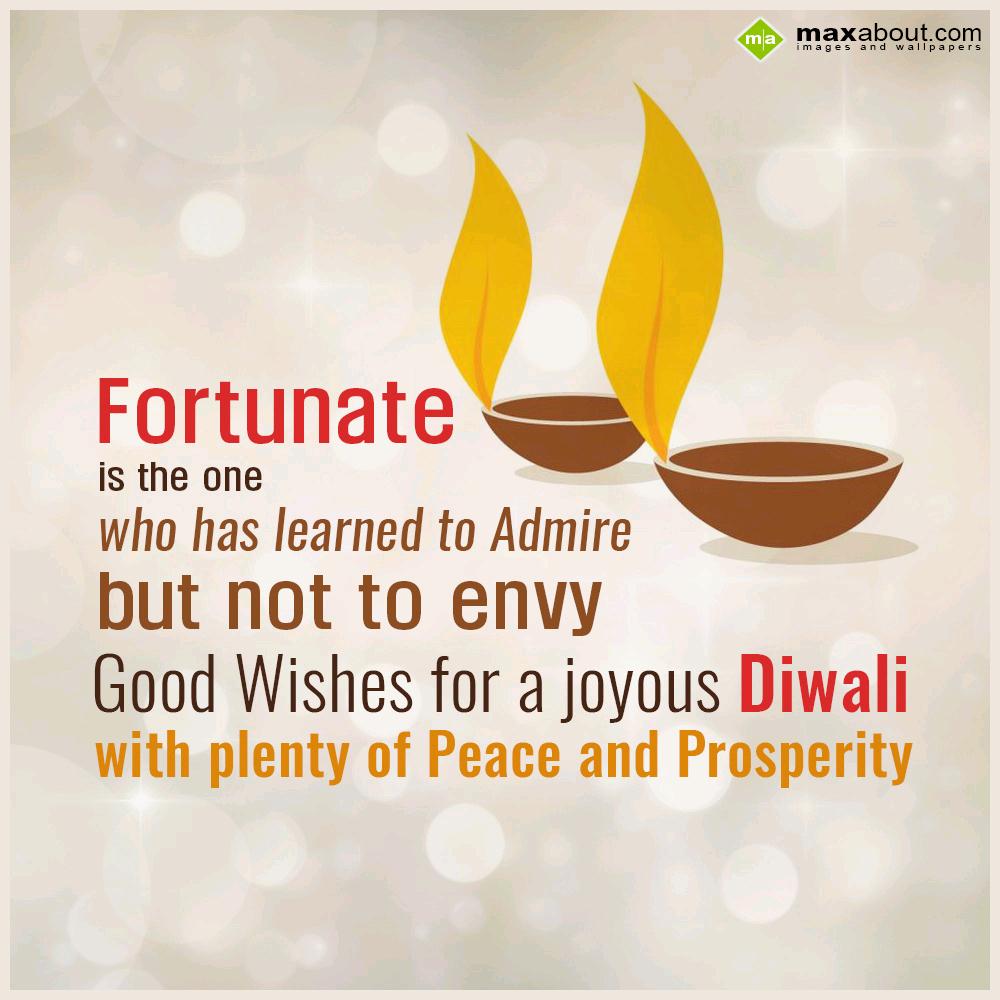 Fortunate is the one
who has learned to Admire
but not to envy
Good Wishes for a Joyous Diwali
with plenty of Peace and Prosperity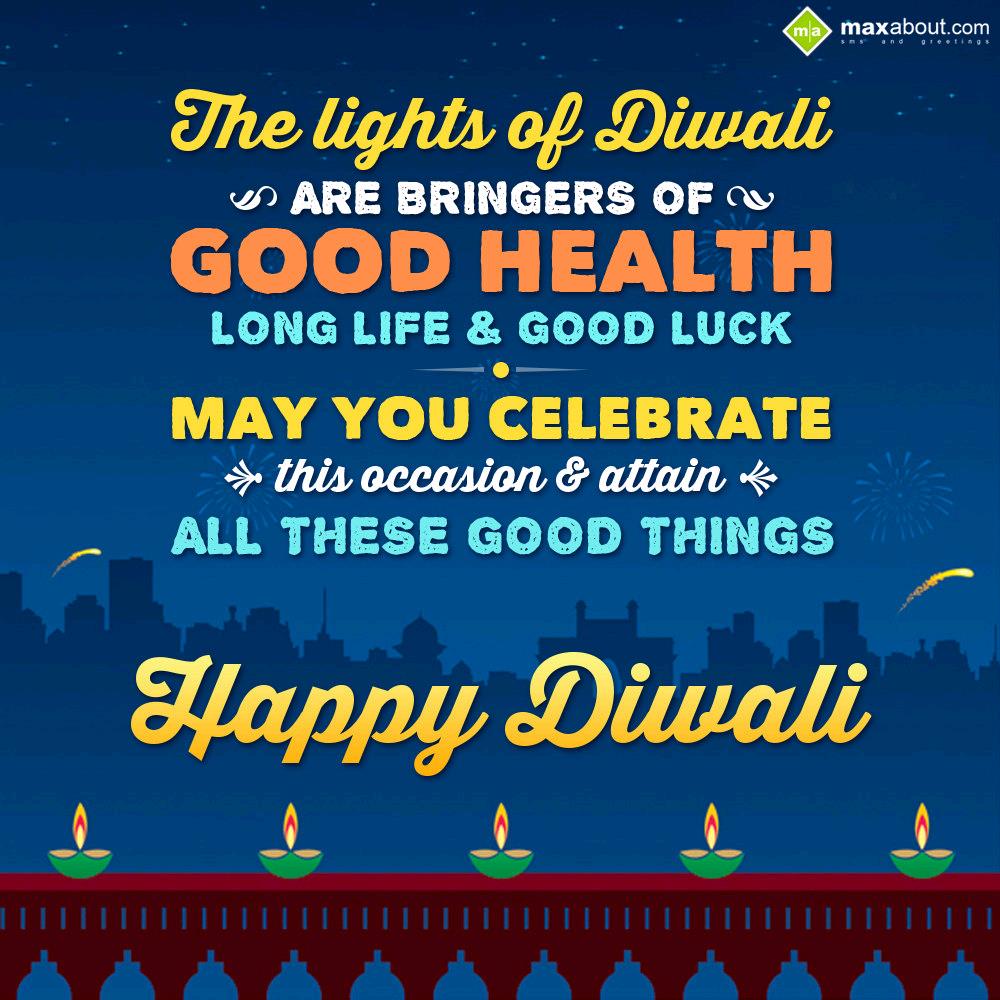 The lights of diwali are bringers of good health,
long life and good luck.
May you celebrate this occasion and attain all these good things.
Happy Diwali  2016!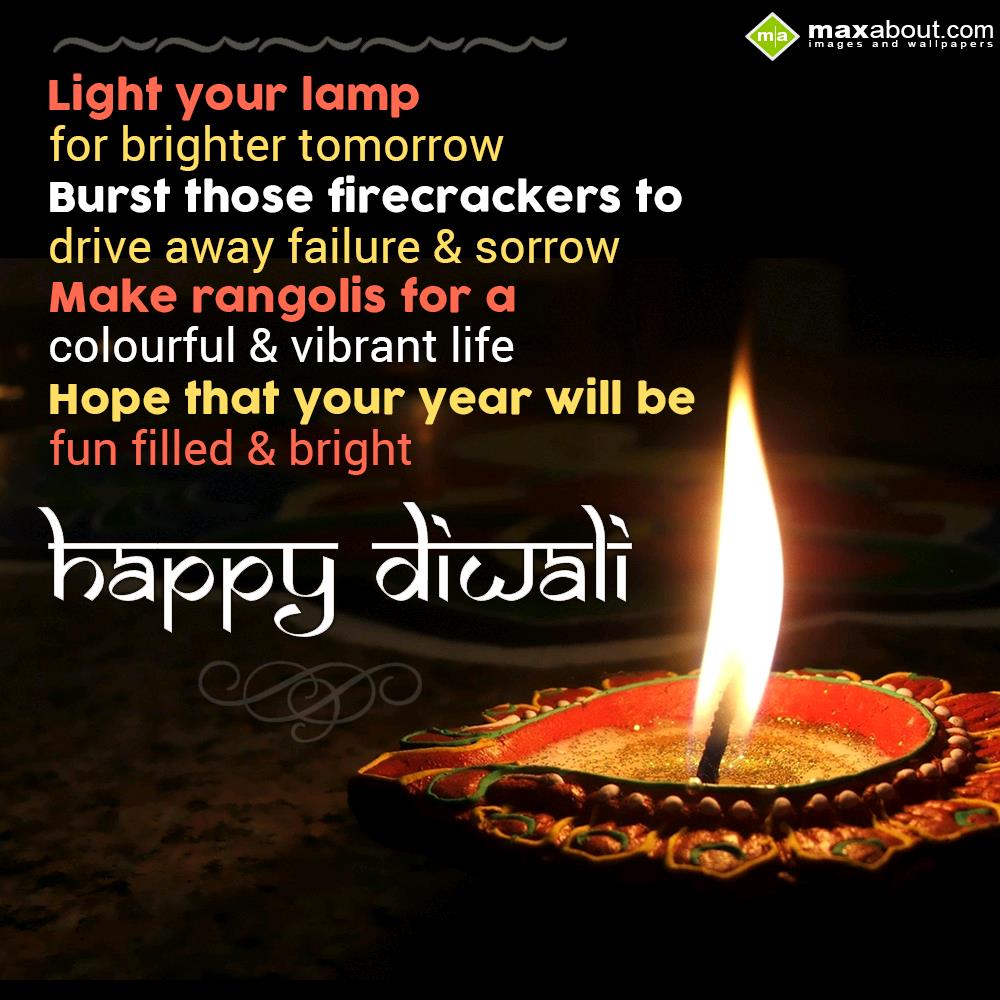 Light your lamp for brighter tomorrow,
burst those firecrackers to drive away failure and sorrow,
make rangolis for a colorful and vibrant life,
hope that your year will be fun-filled and bright…Happy Diwali..!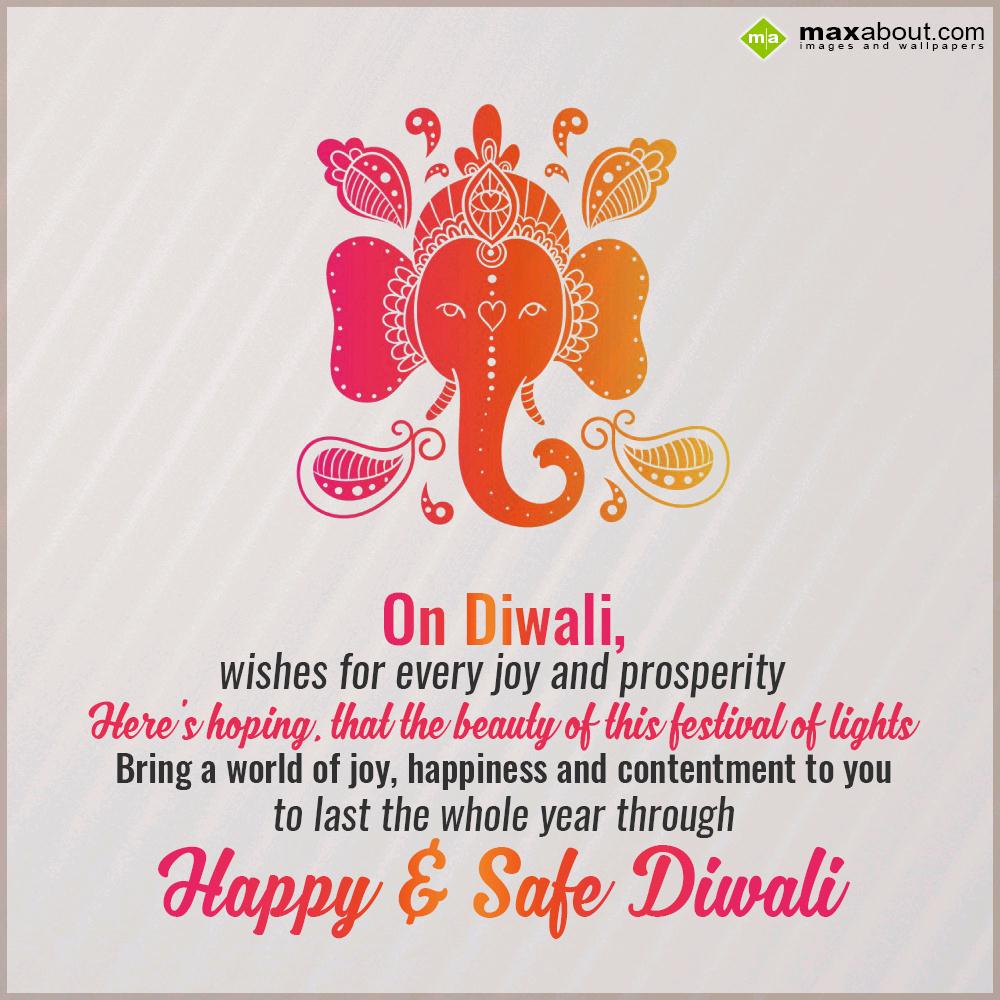 On Diwali,
Wishes for every joy and prosperity
Here's hoping, that the beauty of this festival of lights
Bring a world of joy, happiness and contentment to you
to last the whole year through
Happy & Safe Diwali 2016!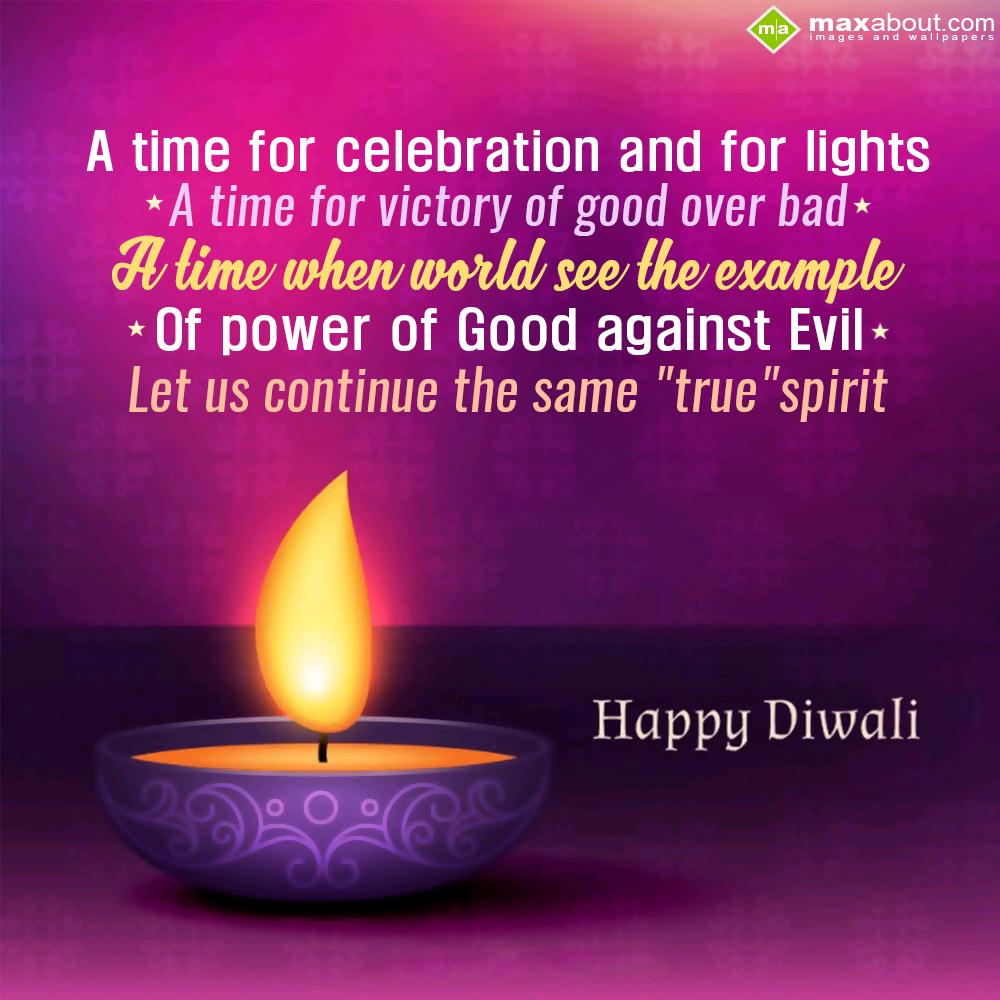 A time for celebration and for lights
A time for victory of good over bad
A time when world see the example of Good against Evil
Let us continue the same "true spirit"
Happy Diwali 2016!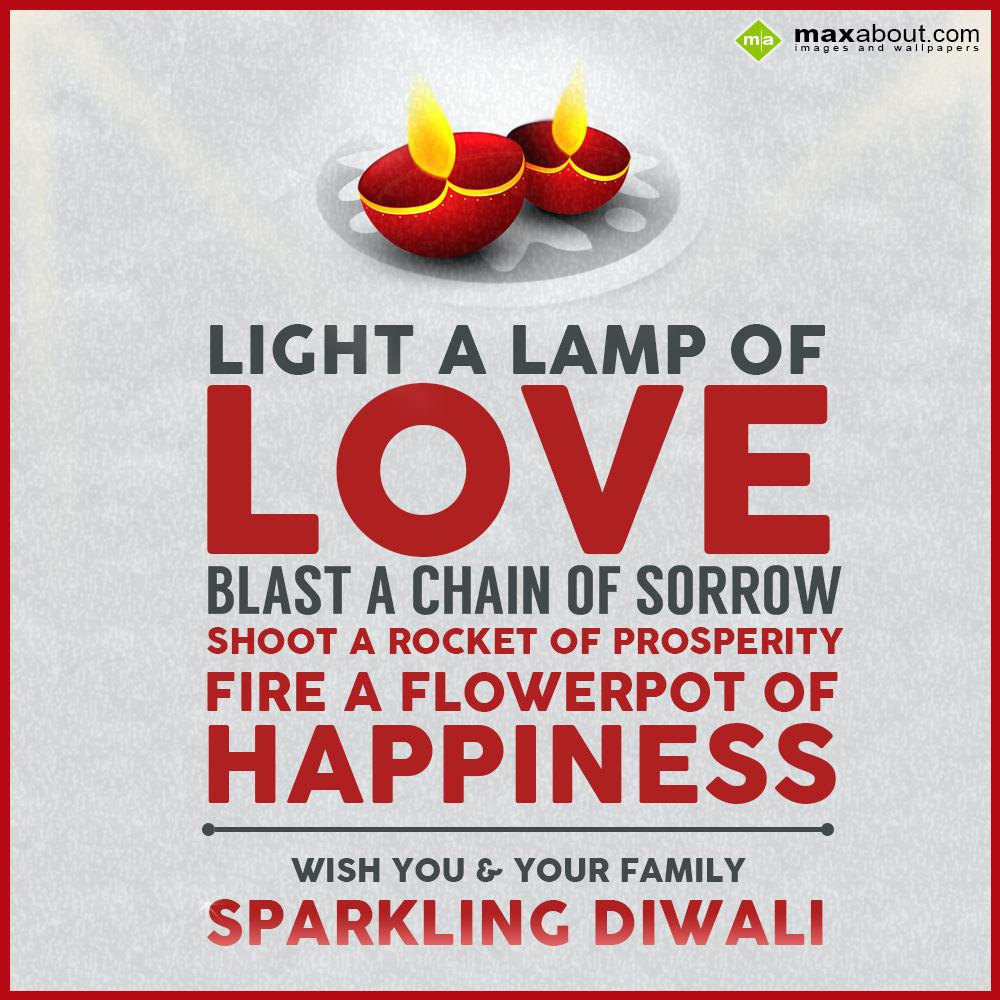 Light A Lamp Of Love!
Blast A Chain Of Sorrow!
Shoot A Rocket Of Prosperity!
Fire A Flowerpot Of Happiness!
Wish U And Your Family a Sparkling DIWALI!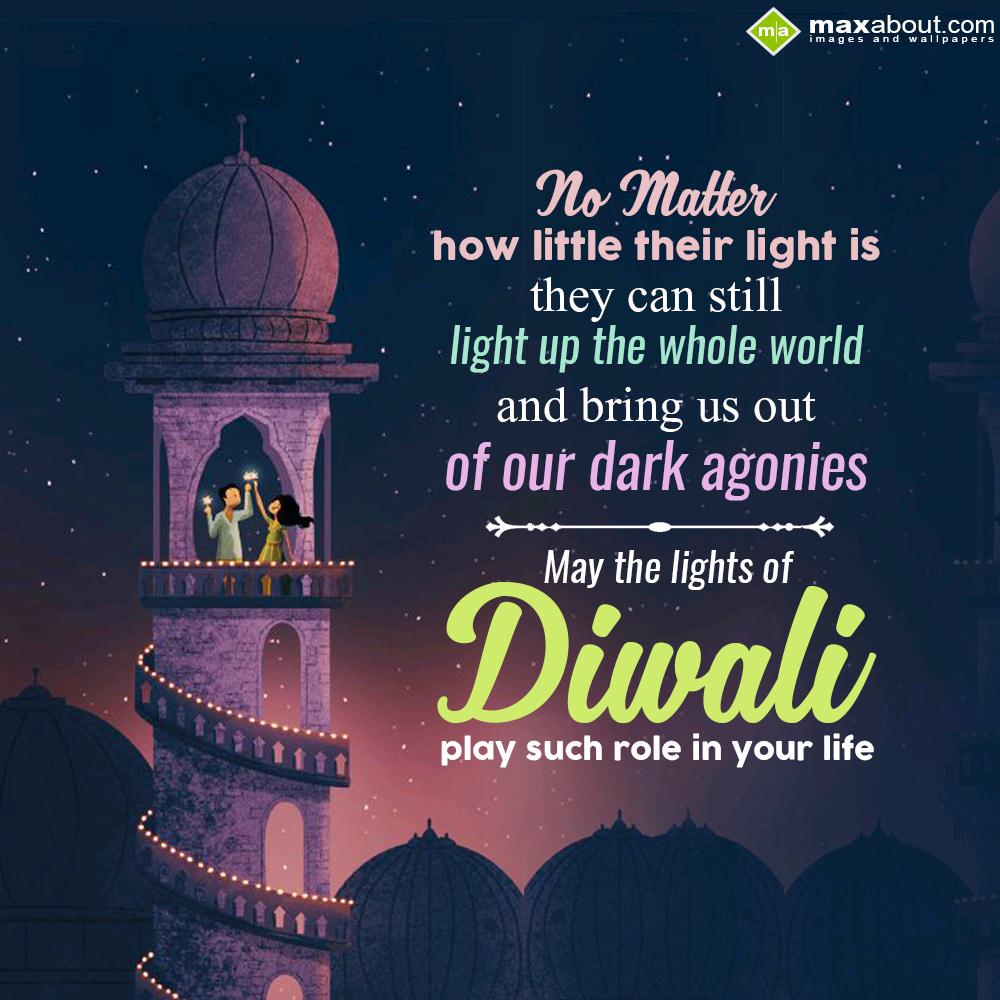 No matter
how little their light is,
they can still
light up the whole world
and bring us
out of our dark agonies.
May the lights of
Diwali play such role in your life.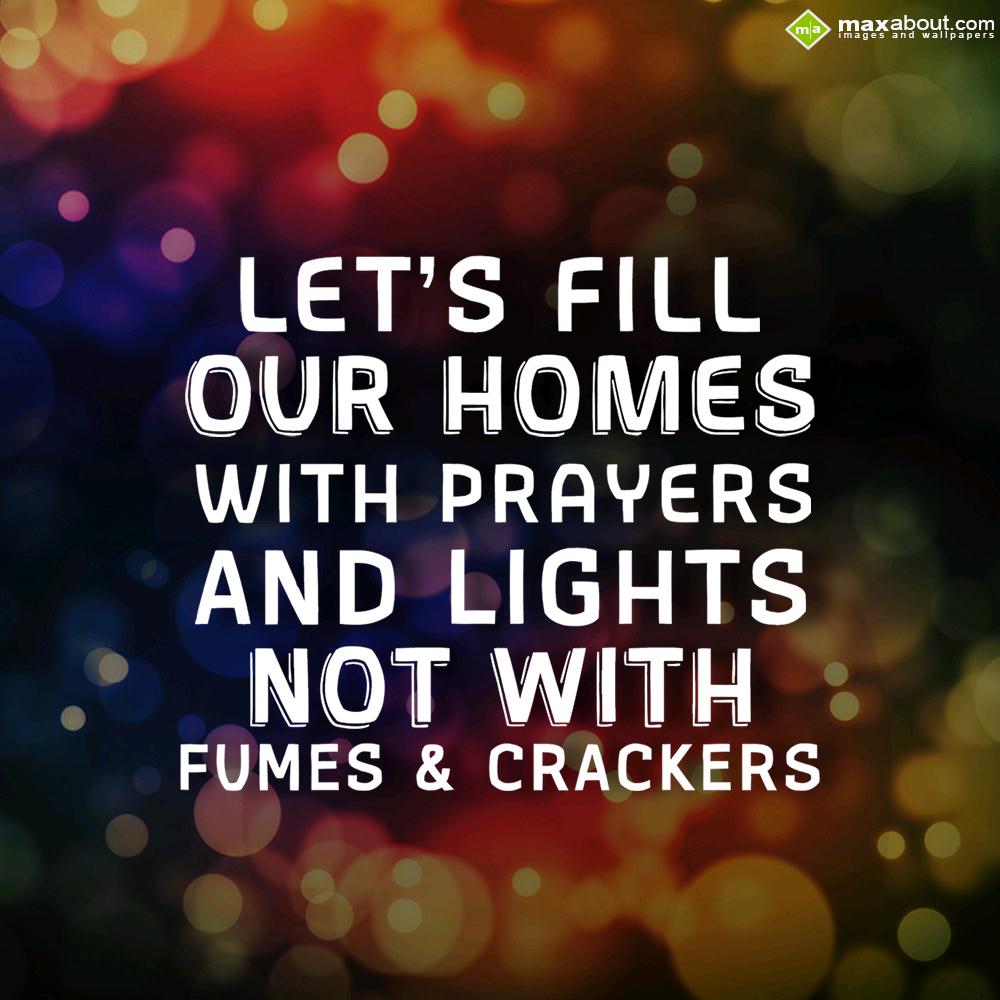 Let's fill our homes with prayers
and lights not with
Fumes & Crackers.
Happy Diwali!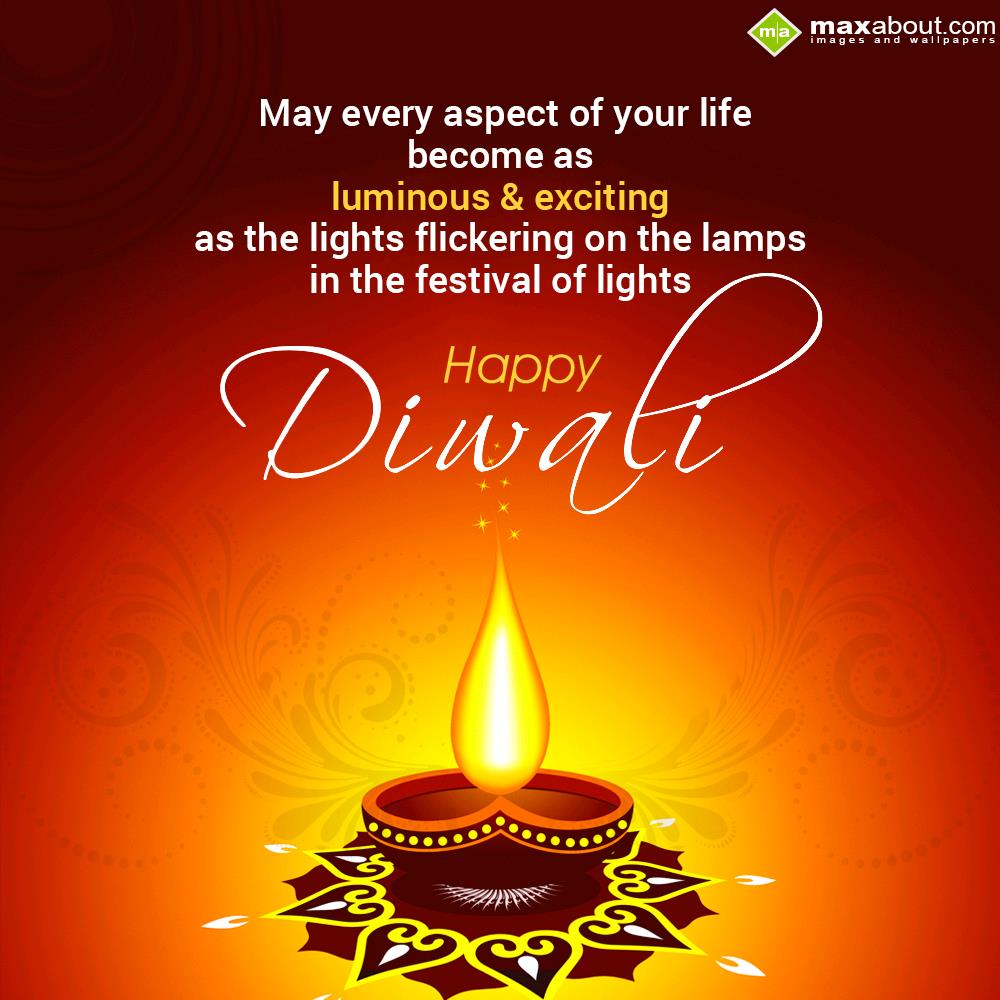 May every aspect of your life become as luminous
and exciting as the lights flickering
on the lamps in the festival of lights.
Happy Diwali 2016..!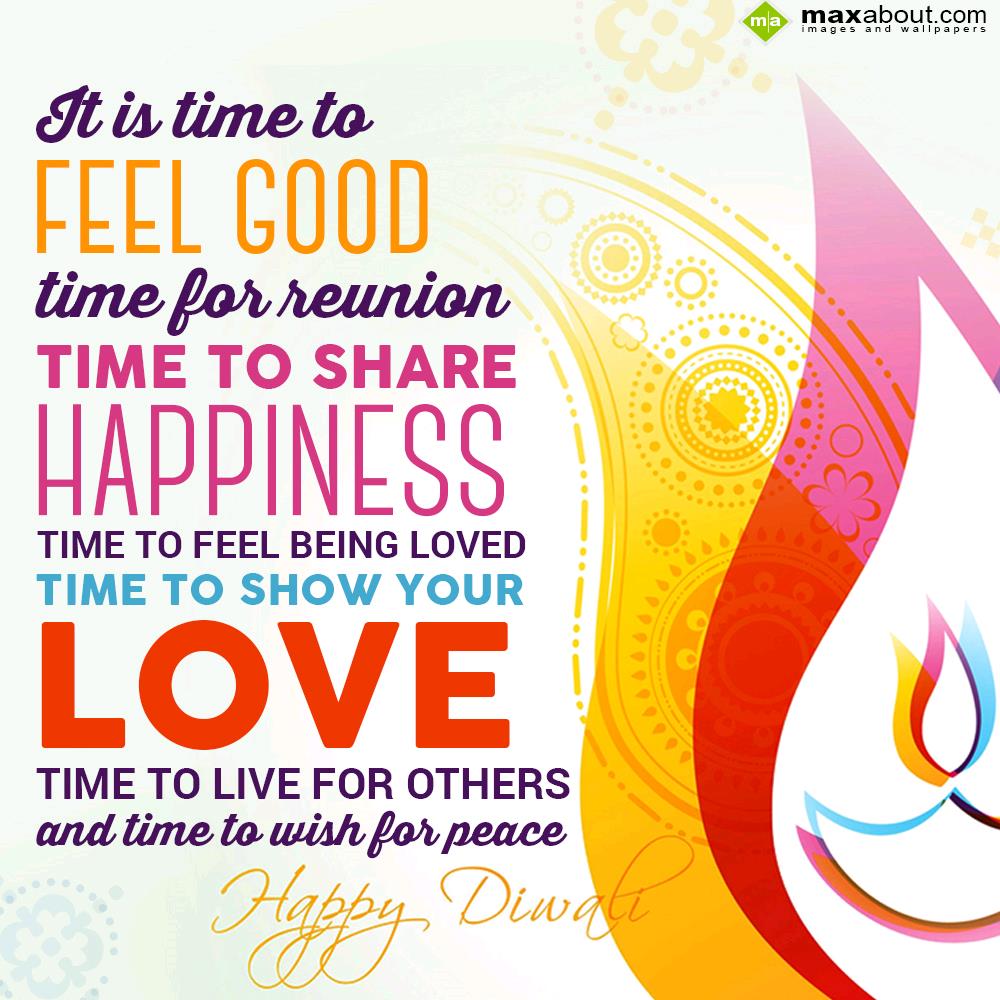 It is time to feel good, time 4 reunion,
time 2 share happiness,
time to feel being loved,
time 2 show ur love,
time 2 live for others and
time to wish for peace.
HAPPY DIWALI 2016!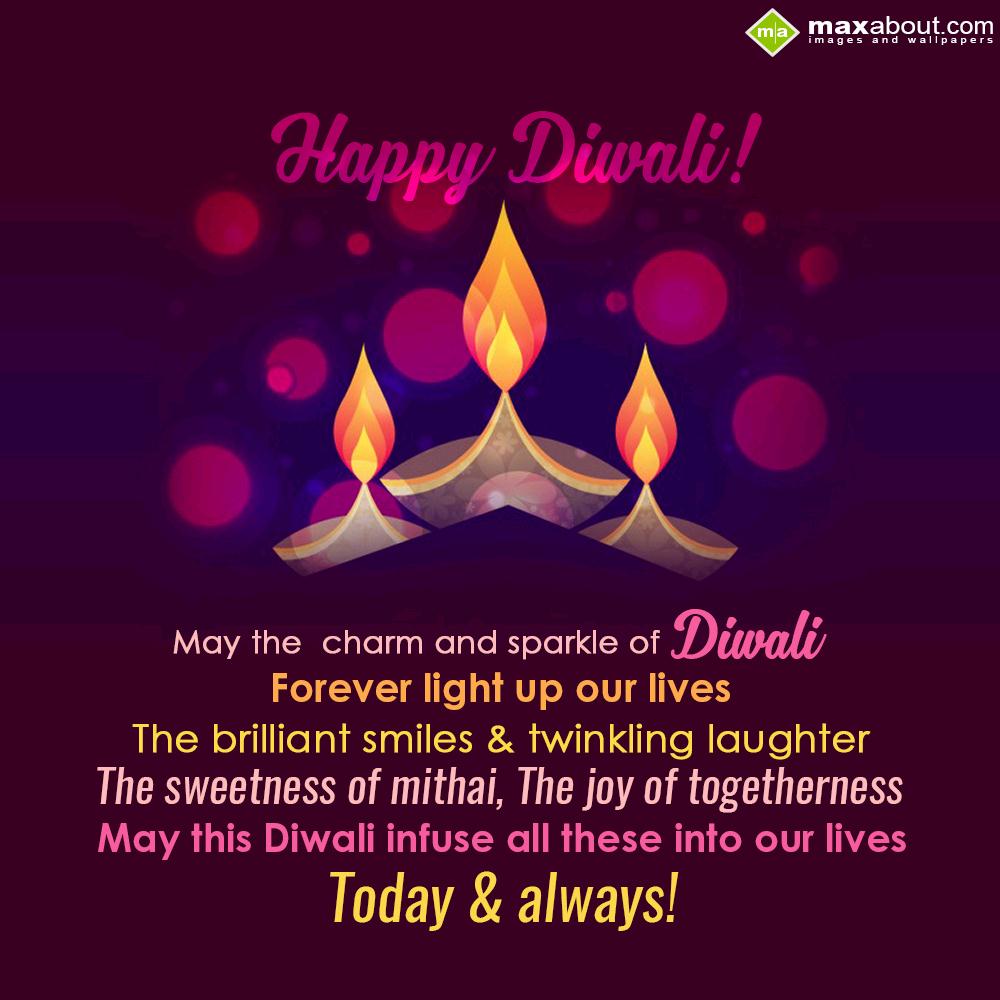 May the charm and sparkle of Diwali
Forever light up our lives…
The brilliant smiles and twinkling laughter,
The sweetness WhatsApp and Facebookof mithai,
The joy of togetherness…
May this Diwali infuse all these into our lives…
Today and always!
Happy Diwali!